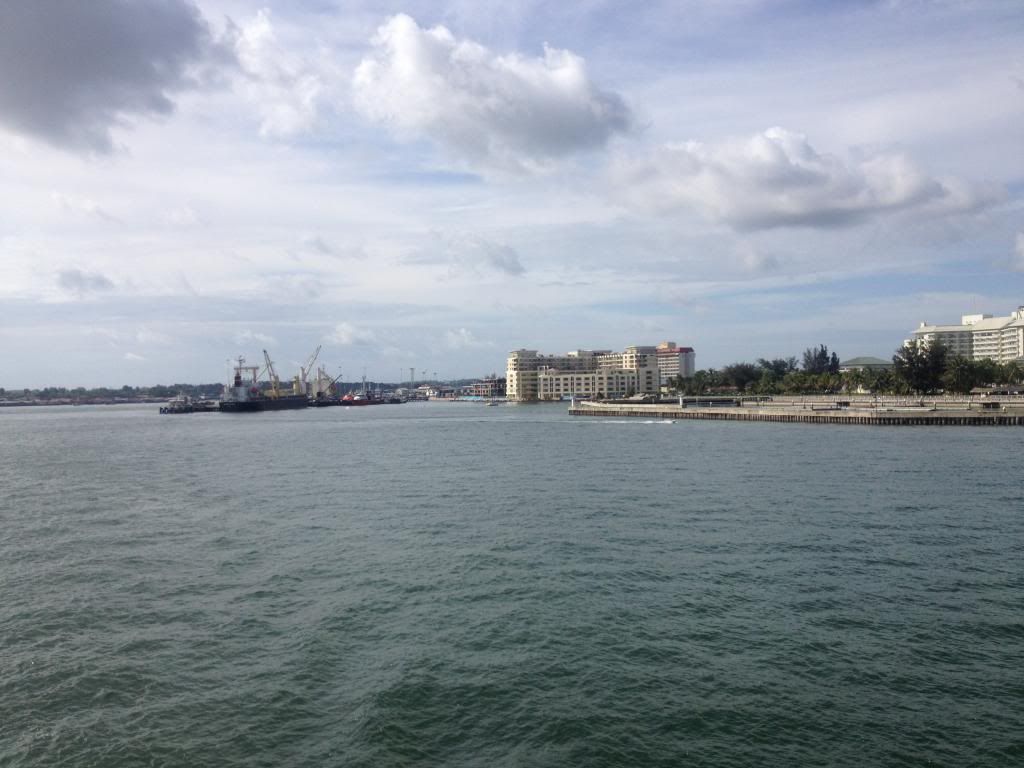 Honestly.... I haven't transferred the photos that I took using my Nikon D5100 so yeah. For now these are the ones that I can share with you guys. LOL
Above photos are basically the ones that I took using my iPhone while we're on the huge ferry as we're leaving the island.
I've been on the island for merely 2 days and one night, so there are not much I can say about this trip other than shopping on perfumes and chocolates. Believe me, the prices are crazy! I bought my Salvatore Ferragamo Signorina EDT and EDP miniatures for merely RM80! Miniatures aren't meant to be sold but I was so tempted to get them as it's great for travelling.
So yeah, I'll update some more when I transferred those photos into my all-in-one later.
Until then, take care!